Hello everybody,
I have an Emlid Edge System in my octorotor X frame for the first time.
Unfortunately, I have nowhere found on which pins and what order the motors are connected?
Motor 1, 2, 3,4, 5, 6, 7, 8
In addition, the question where exactly, at which pins are the relay outputs defined?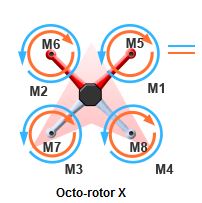 thanks in advance!