Hi there,
i´ve configured my Reach M2 rover and my Reach RS 2 to communicate together.
On the rover status i see both signals from Rover and base:


But on the status from the base i only can see signals from the rover, but not the own signals from the base itself. Is that normally?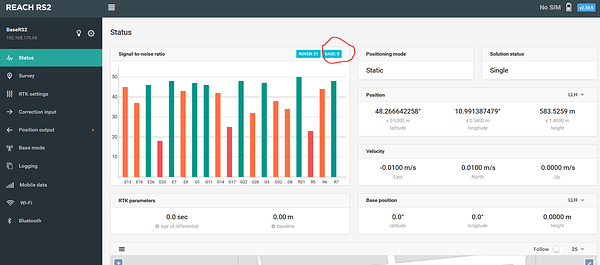 thanks for your response