I am using a raspberry pi 3 model B+ with a navio2 board attached to it. I have flashed the navio os with arducopter-3.5 running on it. I followed all the navio docs for the setup but I cannot get it to connect to mission planner. My pi is connected using an ethernet cable so I suspect the problem is me not having the right ip in /etc/default/arducopter but I have tried all of the ipv4 address in my ipconfig with no luck.
When I try to connect to mission planner it either gives me an error immediately or tries to connect forever.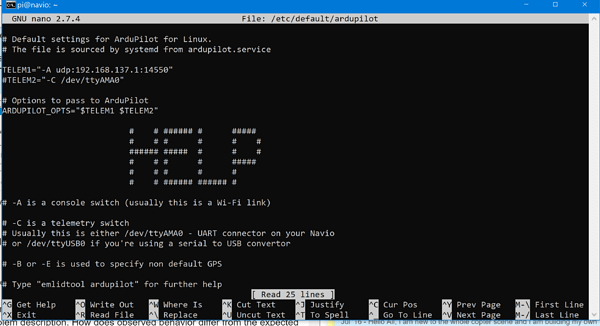 This is a picture of my config file.
Any help is welcome. If you need any more information just let me know.