Any idea's why I cannot access the normal settings file when connected to Reach? If I click on any other settings file the details populate below. But if I click on the reach_single_default.conf, nothing shows up (see screenshot). It also will not go into a "started" state even after updating ReachView to the latest. Its counterpart unit does everything just fine… really confused about this one.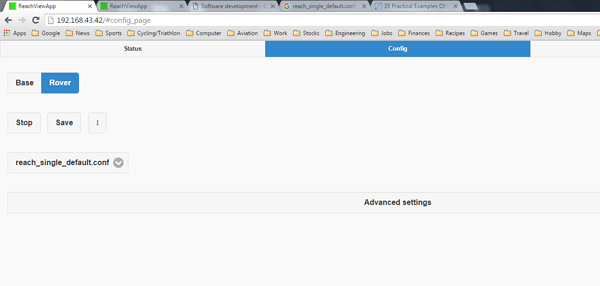 Also the state is "undefined" at bootup? Really strange. My LED is blinking:
White Blue Blue Red, connected on wifi hotspot indoors.