RE: Power supply | Reach RS2/RS2+
I've been uncertain if my fast charging Samsung charger should be used on the RS2+ receivers… or if it matters at all in terms of how fast the RS2+ units can be charged? So far, I've been using my PC's USBs to charge the RS2+ receivers, though this takes a while to fully recharge them.
There isn't much information presented on this page concerning battery charging. When the two units arrived, there was only one orange LED showing when I charged the units for the first time. The cited article doesn't mention anything about this… or any of the other LED battery/ charging indicators.
Consider adding at least some of the information that's shown on this page: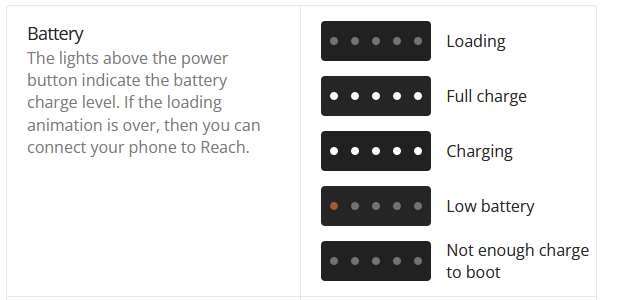 The units didn't include a specific battery charger designed to optimally charge the receiver's batteries, nor were there any design specifications listed in regards to the best charger to buy. The only power requirement that gets mentioned on the cited page relates specifically to an external 9-pin connector, and that 5 watts is required.
Given the wide variety of possible cabling and charger choices, USB 1.0, USB 2.0, USB 3.0, etc., please consider providing the exact specifications for the battery charger that will optimally and safely charge the RS2+; and/ or a link to the specific item on Amazon.
Also, consider developing a charging rate chart showing what charging times should be expected using a given charger.
Thank you very much.
Kind regards,
Kelly