Hello,
I have an issue connecting with the readytosky 915mhz telemetry set that is recommended for the navio2 and rpi3b+ and QGroundControl as well as APM Planner. I currently have one of the devices plugged into the UART port on the Navio2 and the other in the USB port of my MBP.
If I view About This Mac->System Report->USB, I can see the device connected. So I don't believe that is an issue.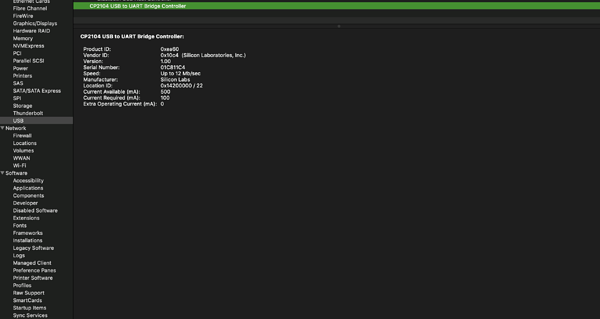 I have solid green lights on both telemetry devices, and have no issue connecting over wifi with the TELEM1 var set to my IP like so:
TELEM1 ="-A udp:192.168.1.4:14550"
However, when I try to connect via the Telemetry device, nothing ever happens.
Any help would be greatly appreciated.