I am relatively new to Reach RS and Reach GPS units with ReachView v2.9.0-r0. I am trying to set up both units as rovers using NTRIP corrections from Massachusetts CORS RTK data using the product information here: http://64.28.83.186/spiderweb/frmIndex.aspx
The following image shows the RTK settings for the Reach GPS (I am using only GPS and GLONASS):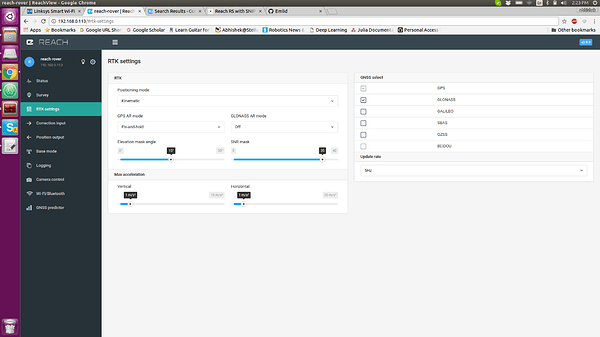 In the NTRIP option of the Correction Input tab I first add the IP address provided by the CORS service and the port number. Reachview then automatically pulls the mountpoints available and I choose the closest one to Boston with RTCM3 format. However, I keep seeing the Recv Error (114). Please see the attached image below.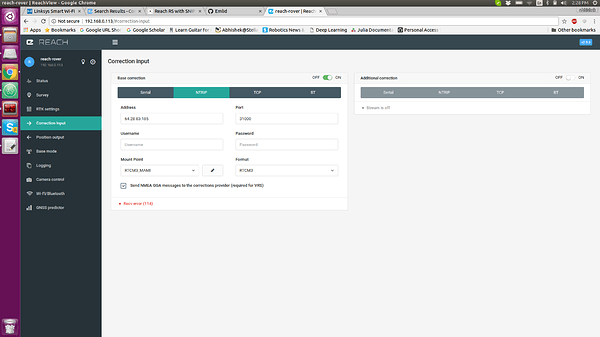 Next, I add the username and password and when I press the apply button, Reachview shows 'New settings were not applied'. Please see the attached image below.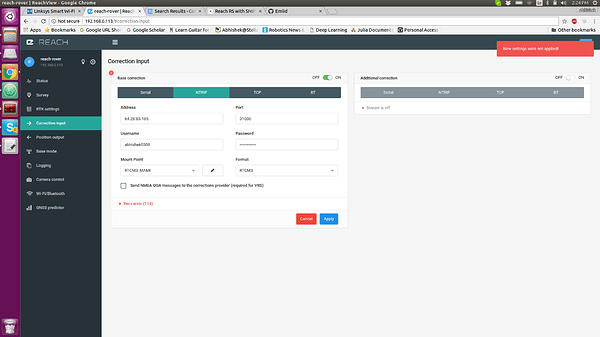 I have tried this with other ports and corresponding mountpoints with clear sky view and receive exactly the same errors. There is not much documentation available on the error codes and only one similar issue in this forum.