Hi everyone,
I am currently building a navio2 drone for my SLAM project, and I am pretty new to the flight control and RC drone field. I have all the components assembled for the drone and have the ArduPilot activated on the Navio2 board. I have also done all the necessary calibrations on mission planner. I have attached my drone pic with all the components labeled on it as well as navio2 and mission planner pics.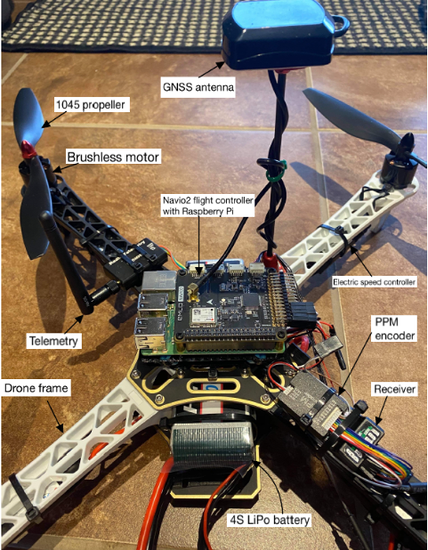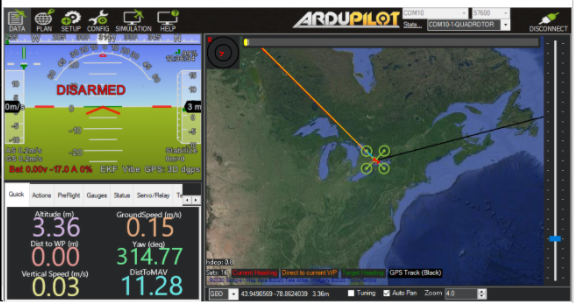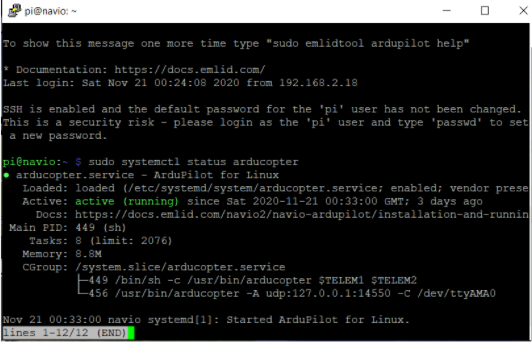 After I finished all the calibration on mission planner for the drone,
all brushless motors were not able to spin
doesn't matter how I controlled the transmitter, the drone is not flying. This is where I am currently stuck. The transmitter I'm using is a FLYSKY FS-i6X, and the receiver is FS-iA10B. Motors can spin properly if they are directly connected to the receiver and controlled by the transmitter. However, I need to use a PPM encoder so that it can convert the iBUS protocol to PPM which works for navio2.
One thing that may cause this problem is that I accidently busted my Raspberry Pi while using it with the navio2, one possible reason for that is I unplugged the electric speed controller cable from the navio2 board while the board is being powered on. The Pi stopped working after I did that. The navio2 board seemed to be working fine as I tried with a new Raspberry Pi and the LED light is working properly and I can activate ArduPilot. I kept the power input wire for one of my ESC and removed the rest's power input wires before connecting them to the navio2 as they all have BECs. I am not sure if that's the cause of the problem.
If anyone could provide some help on what may cause this problem or what I might have done wrong, it will be really appreciated! Feel free to ask me for any details on the drone that may help you see where the problem is!