I think there is a problem with bluetooth connection when output is LLH Format.
Until there is no position, like in the picture: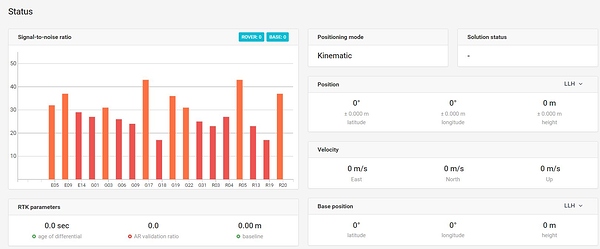 there will be no transfer on bluetooth… when we use the NMEA Format, is working.
When we use bluetooth connection there must always be a postion output, also when Reach RS has no position right now. So that our app know about the state, currently it's like a disconnection, when reach rs has no valid position data.
Can you please fix it for LLH format.
Alternativ you could add a NMEA output with the missing datas for RTK: ratio, time, basedistance, that would be a better solution for us.
using version: v2.16.1