I made a small reference survey to check the accuracy of NTRIP. Location was not the best, 270° skyview, the rest blocked by a building. I have the exact coordinates from this survey point.
I used the survey module in reachview and collected a few points with different lengths: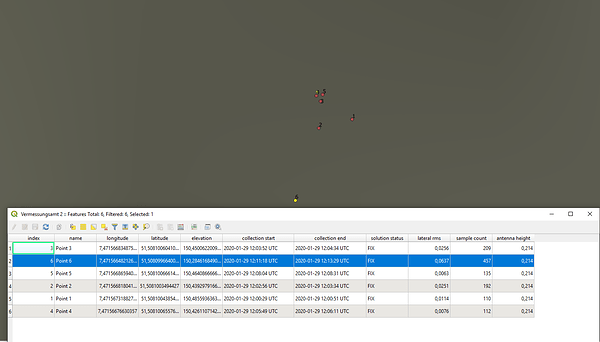 Upper yellow point is reference…
Interestingly, the shorter the averaging time, the better the result. If I get it right…
The furthest point is 12 cm afar, the 3 closest around 1 cm…
Now what I would like to know from you, is : How can I get the average receiver position to compare it to the points CORRECTED with Ntrip?
The pos file is a miracle for me and I don't understand what it is supposed to mean.
solution_202001291158_XYZ.zip (76.4 KB)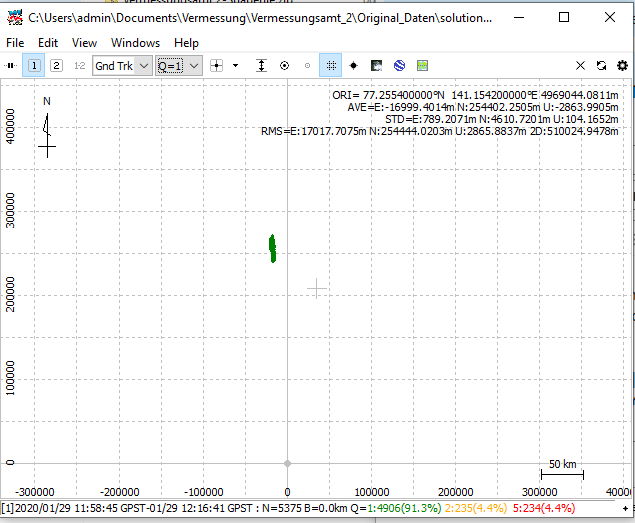 And the Rhinex raw logs are 90 cm off… So I guess they are uncorrected…
raw_202001291158_UBX.zip (97.0 KB)