I have an issue with navio2 + raspberry pi 2B.I have installed the latest image 20160408 and apm 3.4 (unstable).
Alt info (gps alt and REL alt)in mission planner and APM planner 2 appears always as 0,00.The quad cant fly alt hold and any other modes that requires altitude.
The altitude value sometimes seems to increase or decrease a little over time (0.02) but not as it should be.Im used to apm 2.6 board and when everything goes well alt readings are constantly going up and down,not much but something ,this alt in navio is completely static and it began to occur after updating apm and img for raspberry to latest.
Also the quad flies very smooth on stabilized but as soon as i put it into alt hold,it doesn't hold anything.
I don't know what could be causing this,bad Baro?.i have run the C++ example and it seem to be ok.
im new to linux and my english leaves much to be desired so be comprehensive.
This is the quad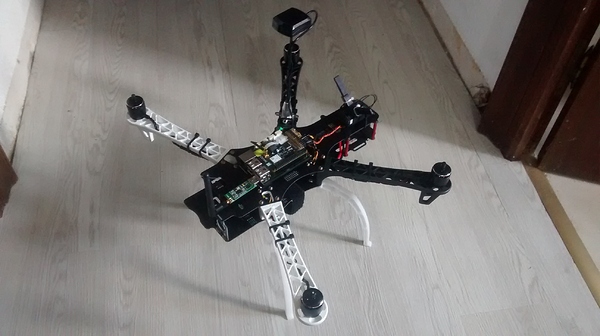 The alt issue on mission planner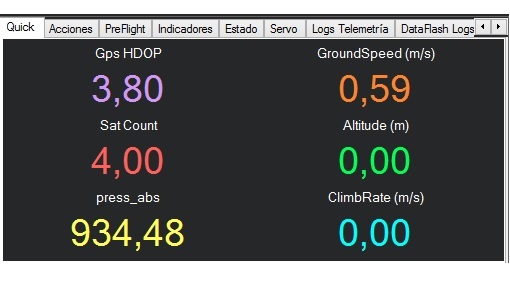 Baro C++ example (apm is not running same time)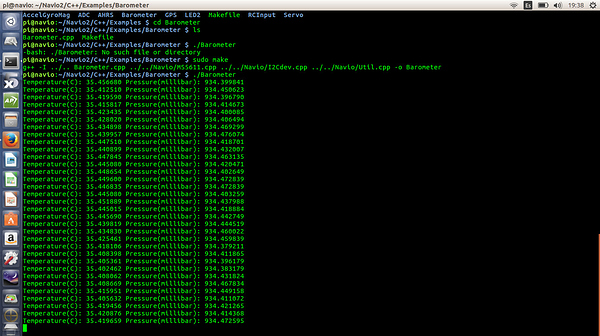 i had also some gps problems to get a fix in previous apm version but thats another topic.
Thank you.