I make all calibrations,setting flight modes .
And make ground test motors,servos working stable in manual flight mode.
After that we lost mission planner connect and try reconnect GND_TEMP and GND_ALT_OFFSET parameter not getting at Getting Params screen.
After a lot of trying we connect and accel calibration start we saw this screen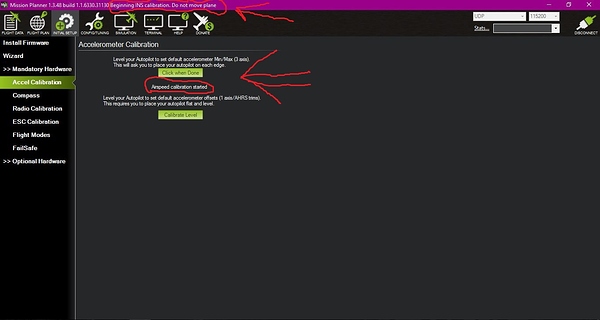 "Begginning INS calibration.Do not move plane" written top of the screen
This is our second setup.Our first setup failed like the first.
Writing image same sd card and mission planner parameters setup at zero.