I am using two Reach RS units, one as a base station and one as a Rover. Once the base station has established its position and is sending out corrections to the Rover, the Rover requires an AR Validation Ratio of over 3 before Fix status can be achieved. Are there any parameters I can adjust that would have any influence on the AR Validation Ratio?
Also sometime my AR Validation Ratio is 999.9, is this normal?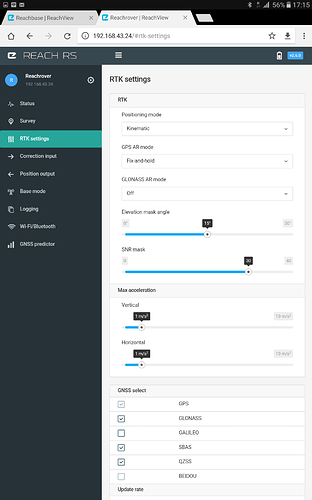 Also in my RTK settings Glosnass AR Mode is off. Is this correct or should it be switched on?