Hello y'all, I have a question for you.
I'm using a pair of RS2 in the base+rover setup (base located on a know point). I'm doing a land survey. Here, I have a drawing for you guys to understand (not to scale):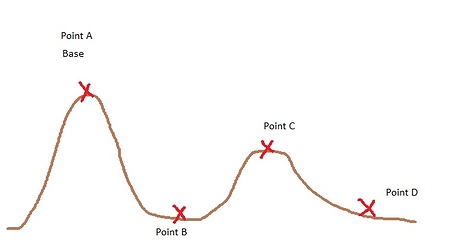 In this case, I placed the base on the point A. I've collected a bunch of coordinates at the point B and C, no problems. But when I get to the point D, the connection with the base was lost. It took me a very long time to get a fix.
Solution: remove the base from the point A and place it on the point C. No biggies. But is it possible to place another RS2 (or a M2) in the point C, and kind of "amplify" or "repeat" the LoRa radio signal that is coming from my base, without moving it from the point A?
Thank you very much and have a safe weekend.