Hey everyone
i'm just getting started with my EMLID reach equipment but i'm having problems getting my data to work correctly.
I recently did a job at a water treatment plant and after PPK my data seemed to be skewed north east by approximately 6 meters. The equipment I used was a
-EMLID Reach rs as the base station
-EMLID Reach as the rover
-Aircraft was an MD4-1000
-Camera sony a7r2
All equipment was using the latest firmware
The camera was sending time mark signals to the rover unit via a hot shoe attachment.
The data was then put through RTKpost to generate a solution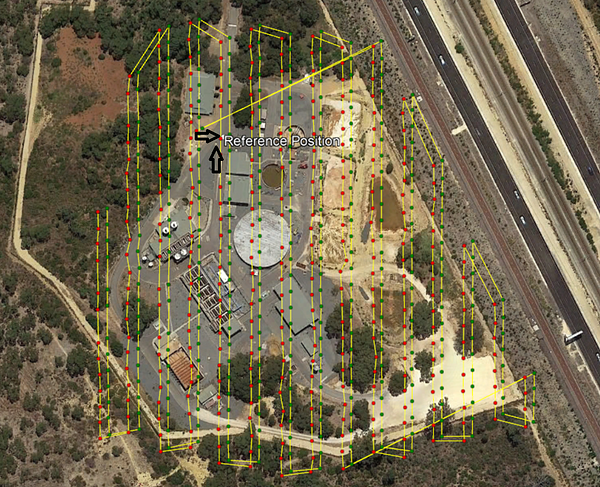 The Base was set up on top of a drain cover shown next to the bottom arrow but the reference position wound up next to the top arrow.
I am at a loss as to what my problem could possibly be, if anyone is able or willing to help me it would be much appreciated. Also if anyone needs more information about my procedures and setup I am happy to provide that information.
Thankyou.