Hi
I`ve succesfully completed the quickstart guide and I get green and grey bars if I send the rtcm3 data via network.
After that I tried to hook up 3dr 433mhz modules. I used the default configurations, 57600 baud serial i/o for the modules and I connected vcc, gnd, and tx/rx for base/rover and changed to serial communication in the reach app (the manual is rather unclear how to do that exactly):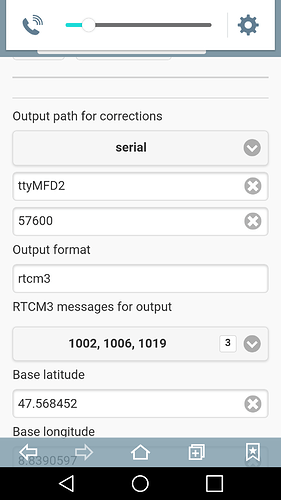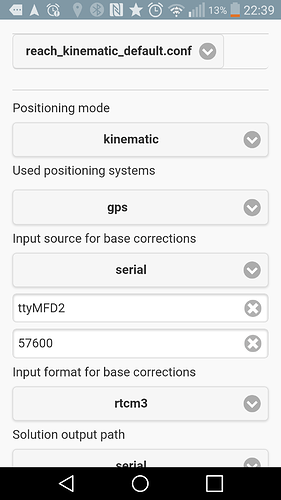 No luck here, I got only "single" mode. I tried to wire the serial cables directly together to rule out a fault in the 3dr modules (blue-green for base-rover & gnd) but still nothing. I also tried to read out some serial data with a uart to usb module and the Arduino serial monitor (which I used to test the nmea output of the rover on the tx line) but at 57600 baud I get only garbage.
Some help or ideas would be great!
Thanks and regards
Andreas