Hi guys!
I am Mariel. My team and I built an octocopter. We chose a frame that has 3 legs, set it up to be OCTO + and placed the legs on arms 1, 4 and 6. (Please refer to the image below)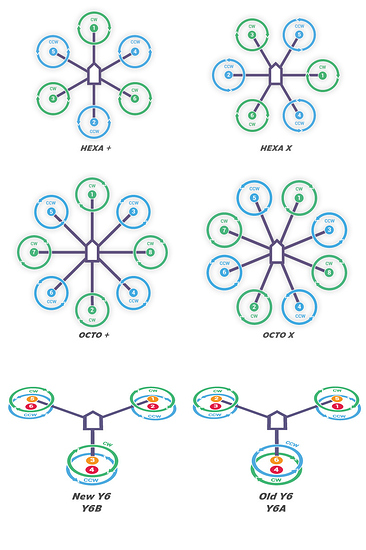 During flight testing, our octocopter always drifts to the right or on the direction of motor 8 and 4, instead of a vertical navigation. It didn't stay in place during stabilize mode. All hardware configuration were performed including accelerometer and compass. Motors were also properly calibrated. We also make sure to fly it in a flat surface (guided by mission planner).
Is it possible that the 3 leg landing gear might be the cause of the drift since the weight distribution is not equal? If yes, what is the proper setup for a 3 leg landing gear? Also, if any of you guys have another solutions about this problem, please do comment. Thank you in advance.