I got several RTK Fix points ! 1.2 m apart. This is in the forest with 38 sat in the reciever and 22 in base. Very curious false RTK Fix!
Then I had 37 sats in RS2 and 21 in base with age 1 second and only Float for 10 minutes. How come?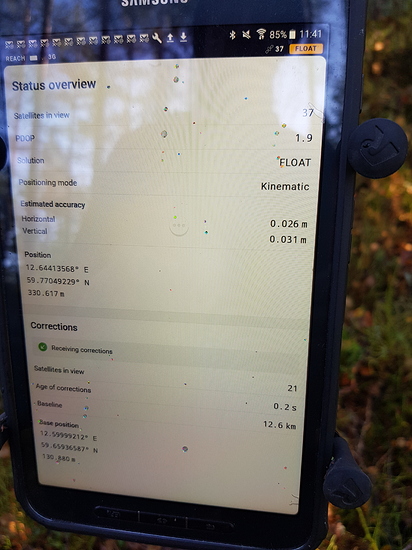 Then we have the curious "Contact lost"! and need for restart.