I have been having an issue with QGroundControl and the Emlid Edge. I updated both the firmware and QGroundControl (the Emlid version) as of today. When I upload waypoints to the Edge, the sync button on the left side of the screen spins continuously and I cannot upload more waypoints to the Edge. The waypoints that I first upload can be seen upon restart of QGroundControl, which also gives me the ability to upload one more time.
The Edge is running the rover platform with the boat frame class. I also get warnings that Flight Mode parameters are missing from the firmware, I'm not sure if this is normal or not.
Image below shows the sync button spinning.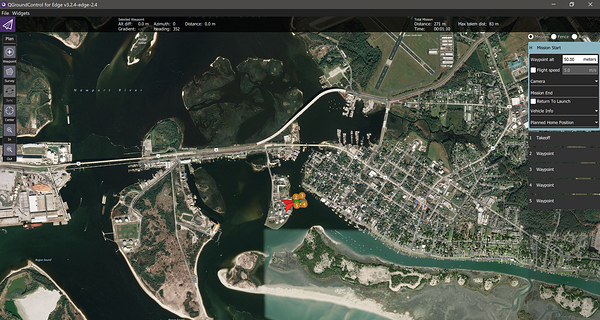 Image below shows the missing parameters error.