Hi all, I am from asia country and totally new in this emlid reach, request for assist.
I have 2 reach unit, plan to use 1 as base and another one as rover.
Using own hotspot.
Decided to use rtk2go as the caster, but it keep showing NTRIP caster cant reach and recv error(114).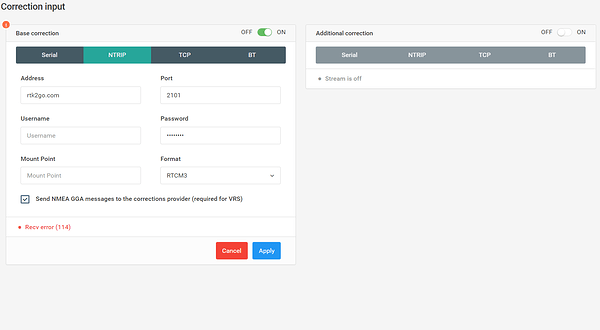 Question:
(i) simply declare a name for mountpoint?
(ii) any setup needed in RTK settings?
Thanking in advance