Hi
When I boot EMLID Reach board I get an endless flashing yellow LED. Have made sure clear sky. No hosted network and unable to connect to another.
Tried re-flasing in Edison Board Config Tool & Comd Line - neither detect board after re-boot. Have also tried in Intel Flash Tool Lite which gives a little more info, commicated with board but fails (see image).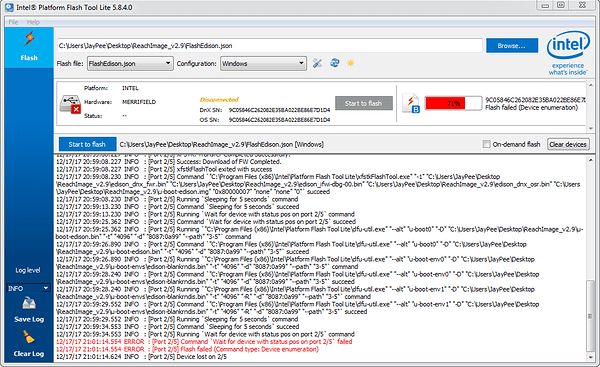 All drivers are correctly installed, and all seems to appear in windows device manager as fine with no issues?
Do I have a faulty board???