I am running into some problems when trying to transform coordinates between ITRF 2014 (2010) and NAD83(2010). I have been running some tests trying to find what software I like to do the transformations and was using either the Coordinate sheets from CORS station and also OPUS solutions to validate that the software and my workflow are working correctly.
The problem is that when I take the coordinates on the above sheets and enter them into various softwares, the results do not match up.
Example:
OPUS Solution Obtained from Emlid Reach RS2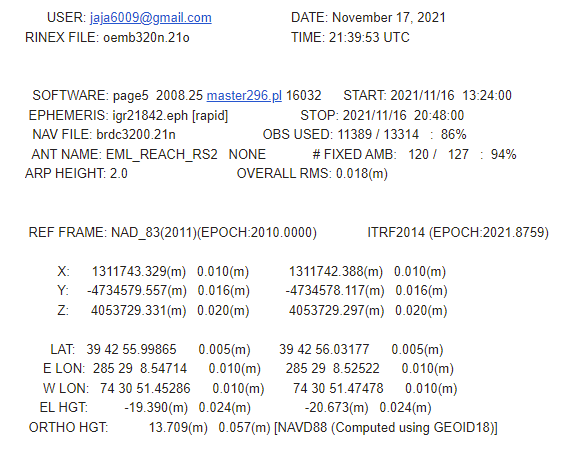 HTDP Online Transformation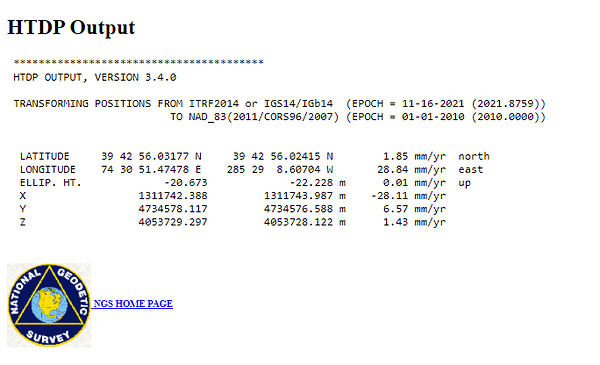 I have a similar experience when using a CORS Coordinate Sheet with listed ITRF 2014 (2010) and NAD83(2011) coordinates.
Example CORS Coordinate Sheet: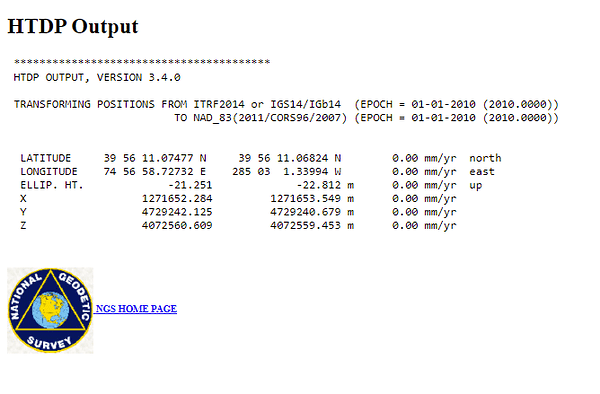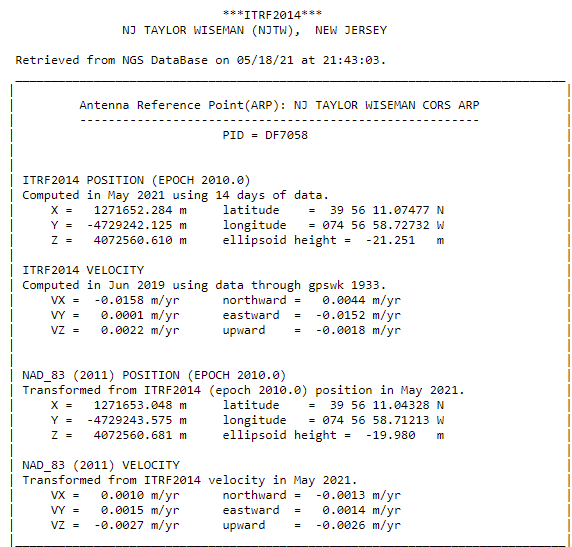 Thanks in advance for any input as to what I may be doing wrong.