See attached picture for system info.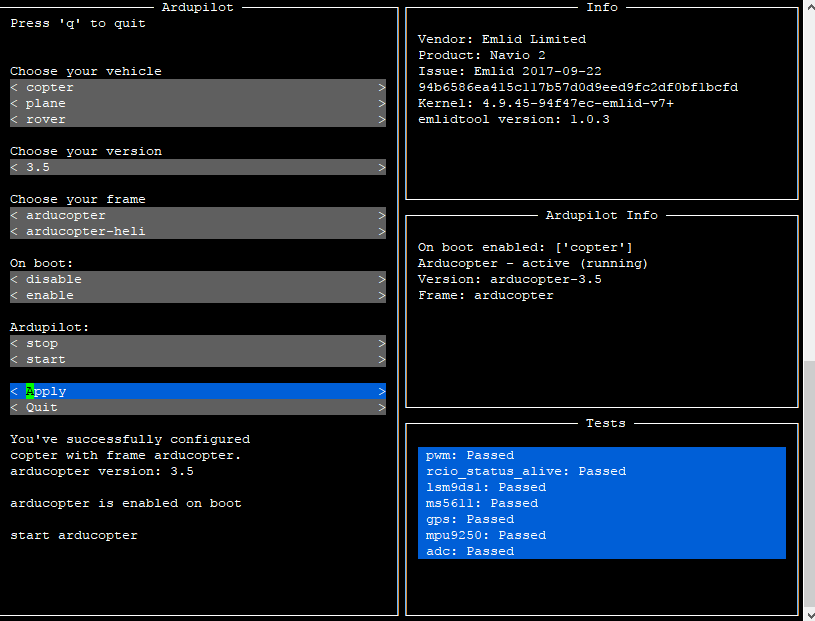 Just bought a SIK radio and trying to connect it. Problem is that i "lose" GPS when i connect SIK radios to my navio2 and introduce the -D switch. I never get fix, and gpshdop 99,99 and satcount 0.
And i got this message in MP (wich i think i never saw before): "GPS 1: detected as u-blox at 115200 baud" even though the serial is configured to 38400
The problem seems similar to this one: Telemetry outputs other than -A & -C don't work
/etc/default/arducopter options i use tried with:
TELEM1="-A udp:255.255.255.255:14550:bcast"
TELEM2="-C /dev/ttyUSB0"
TELEM3="-D /dev/ttyUSB1"
TELEM4="-E /dev/ttyAMA0"
#Options to pass to ArduPilot
ARDUPILOT_OPTS="$TELEM1 $TELEM2 $TELEM3 $TELEM4"
-C is the SIK radio
-D is the teensy telemetry.
-E is the reach rover
GPS stop working when i connected the SIK radio and moved the teensy from -C to -D switch.
It works as it should with only the teensy on -C switch.
Edit: Can it be as simple as a powering issue? Atm the SIK is connected directly to usb, same for the teensy.