Hi there!
I'm testing my new REACH RS updated to ReachView version v2.10.0 in the field. I'm getting corrections from a public NTRIP network over RTCM 3.1. Everything connects well and i obtain FIX status rather easily. It's even seemingly very robust, maintaining itself in a small town squares etc.
I'm aware of the limitations of Reach in comparison to professional grade equipment but i'm worried about one particular behavior and would like to understand it's reasons and implications.
I have compared my REACH RS measurments with a highly precise ortophoto made by professional surveyors and aligned to permanent state geodesic points. Starting of from a high place with an open horrizon things get going pretty well.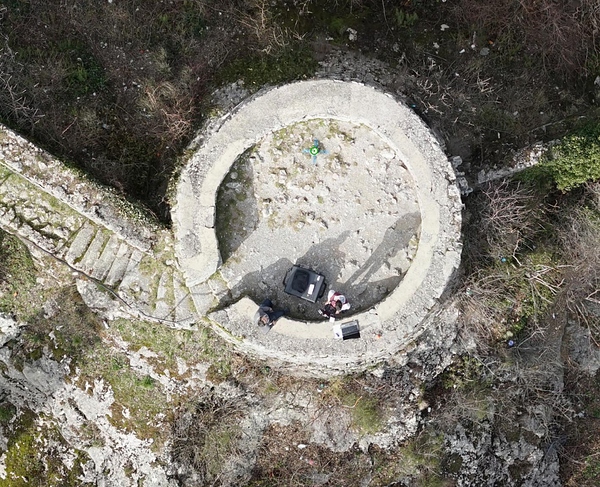 there is only a small shift which i attribute to my hand shaking as i was fiddling with settings.
But going down into town i start to see a strange shift to the measurments going from 1,10 m southwestward to ~1,20 m southeastward, depending on the location even though fix status is maintained. See this picture: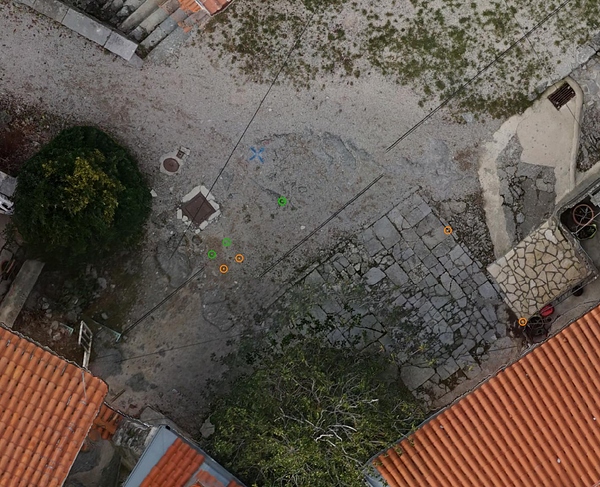 Green dots are FIX orange dots are FLOAT. The objects measured are a small manhole and a permanent geodesic point marked in blue. Satelite count and S/N ratio were fine all the time and pretty low RMS is maintained for all the points: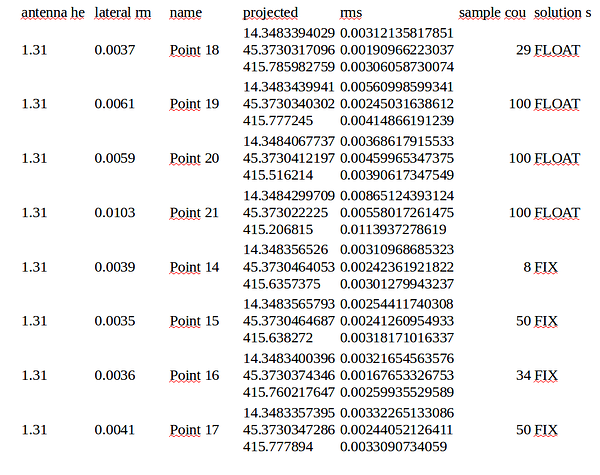 I have repeated these observations on several locations: open horizon - everything ok <> some obstacles position shift, even while maintaining FIX.
Working with professional equipment i have learned to trust FIX status and the estimated accuracies. With REACH i have following questions:
Is there a straightforward explanation for this? Bounced signals maybe?
How to estimate situations when i can or cannot trust the FIX status and RMS estimated accuracy?
Any good practices or settings with regards to this scenario with obstacles? Should i fiddle with elevation masks? Experiment with turning constellations on and off?
Many thanks,