Hi,
I recently bought a RS2 and i was following the PPP guide on the forum. I have been collecting data for a few days and trying to get cm accuracy data on a static point.
I usually log 2.5 hours worth of data following the guide: https://docs.emlid.com/reachm2/tutorials/post-processing-workflow/ppp-introduction/
Followed exactly the same steps and settings: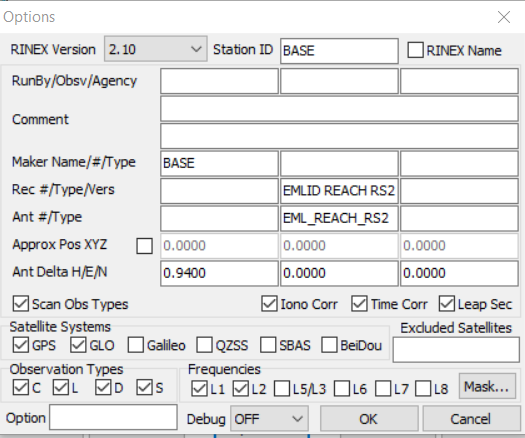 And whenever i collect my data and submit to [NRCAN CSRS-PPP]
i will have the following results:

My question is from what i understand RS2 is working in multi band frequency. I am wondering
why does it only shows that it's working in a single frequency? And the accuracy is quite low.