I'm experimenting with RS2 Lora connections.
I notice the corrections for different constellations seem to alternate quickly on the rover side.
I used 1hz for all correction messages and the Rover RTK processing.
I use 5hz for the Base RTK setting.
With Ntrip correction input, I don't experience this kind of flickering.
The solution seems not to be affected by this, I get solid fixes outside (screenshots are from inside).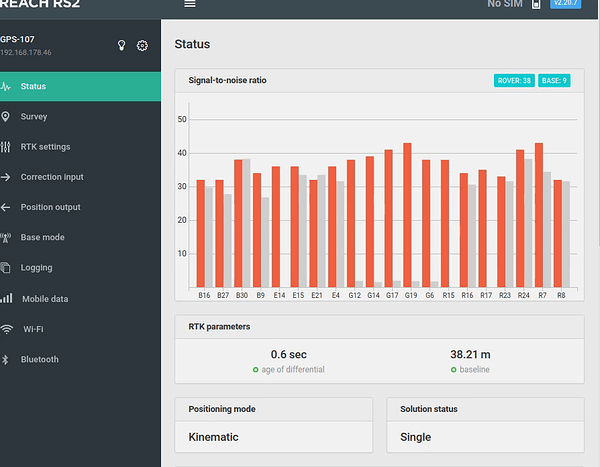 1s later: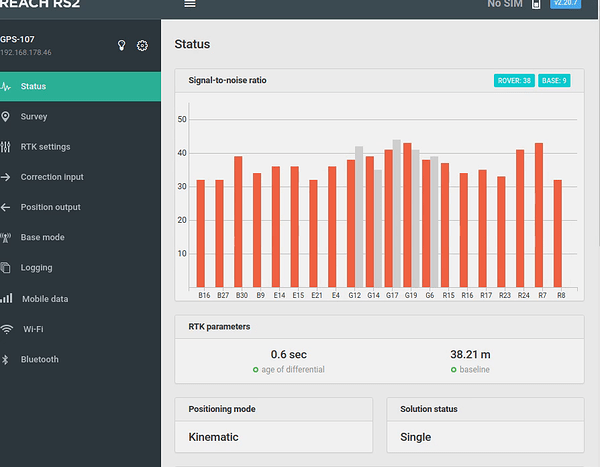 here is a video:
RS2 Rover correction flcikering