Hello everyone,
We have just released a new version of ReachView - v0.1.1.
This update is focused on keeping Reach's internal clock up-to-date. Incorrect time settings could affect logging and RTK operation. In most cases time has been synchronized to an Internet server, however, during autonomous operation time was not set and it caused stability issues, like corrupted logs and inability to get RTK solution.
From now on, if no internet connection is available, after startup Reach will wait for the GPS receiver to get UTC time. Unless the antenna is unplugged or you are indoors, GPS time will be available by the time Reach fully boots. In case it is not available yet we've added some warnings.
While we are waiting for the valid time, the LED will blink orange and ReachView will show a warning: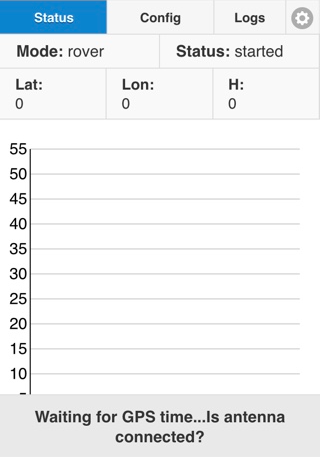 Note that no processing or logging will be started before valid time is set in the system. Once time is determined, Reach will restore it's previous settings as usual. You will get a small notification that time is synced.
This issue was a major holdback that prevented us from rolling out Pixhawk and Navio integration. Unfortunately, sometimes we have to take our time with problems like these before working on cool new features.
Stay tuned for more updates!