Originally published at: https://emlid.com/reach-rs-seminars-april-malaysia-australia-announced/

 
Asia-Pacific, save the date! We are excited to invite you to join Emlid user seminars and workshops in April!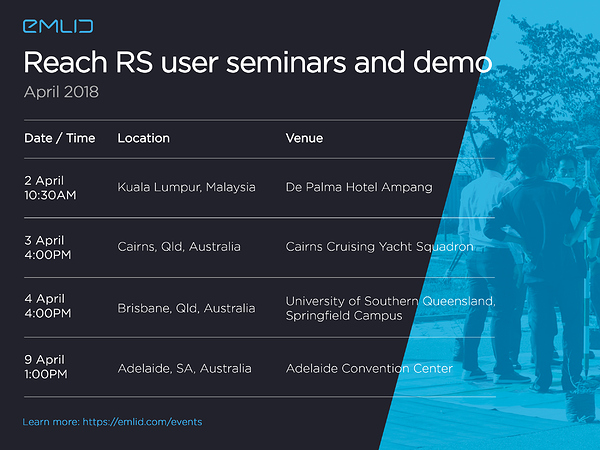 Together with our dealers Jalal Johari Consultant in Malaysia and Mangoesmapping in Australia we are arranging workshops in 4 various locations.
Our seminars are for everyone! If you're already with Emlid, come visit to talk to our team and the local community in person. At the seminars Reach RS users will see and try the best practices of working with Reach RS, get a deeper understanding of ReachView features, and learn more effective ways to get centimeter accurate results.
If you're new to Emlid RTK receivers, the best way to get started is to visit the seminar. We will have Reach RS presentation, case studies overview and field demo!
The number of participants is limited, enroll today!
Please note that the venues and times of the events are subject to change!