Hi everyone~
Always thank you very much for reading my topic.
I've been working on Pixhawk integration with following helpful material.
"https://docs.emlid.com/reach/apm-integration/"
But in this guidance, I have two questions.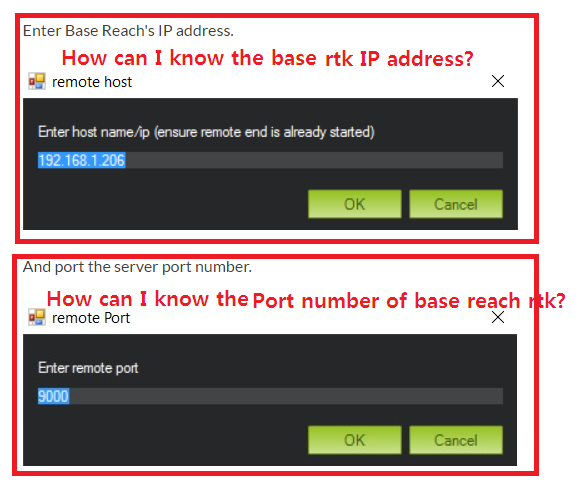 That's all of my questions.
About configuring base rtk address, Would it be exact if i use the Ping app which is introduced in document?
And after I get IP address of base rtk, how should I configure base rtk's port number?
I've dug about this problem for few days, but there haven't any progress…
Any tip or answer will be very very very appreciated for me~!!
thanks again for taking your time ~~