Hi
I am powering up my system using a benchtop DC supply, to double check the voltage and current sensors. Screenshot below in APM Planner, selected "Pixhawk Power Module 90A".
Voltage is measured correctly at 11.28V, but current is 2.18A instead of 0.54A, around 4 times bigger.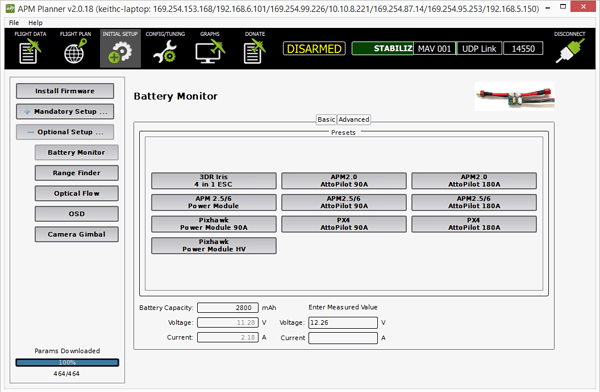 In Mission Planner, I can see there is no "Measured current", only Current (Calced), which explains the higher current using the Amperes per volt constant. I tried to select other options but I can't seem to get the "Measured current" to work. Any pointers?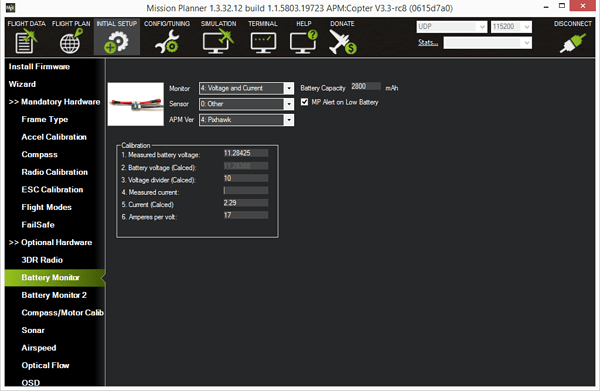 Regards
Keith