Hello, I am newbie on Navio and Quadcopter!!
I have succeeded to connect the NAVIO with ssh.

Then I needed to calibrate ESCs and test motor! However, I don't know where to start with.
I have 4 ESCs connected to the NAVIO in order as the picture below. Also I put one power source from PowerDistributionBoard on pin#5.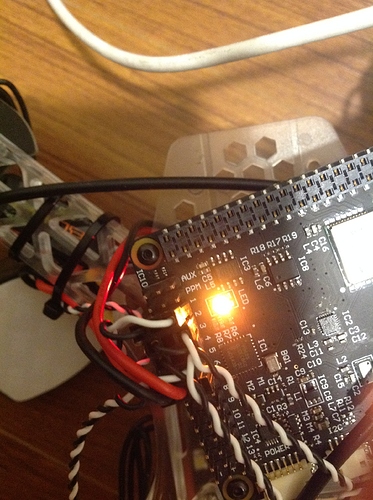 Then I connected battery with power module, which seems make sense to me.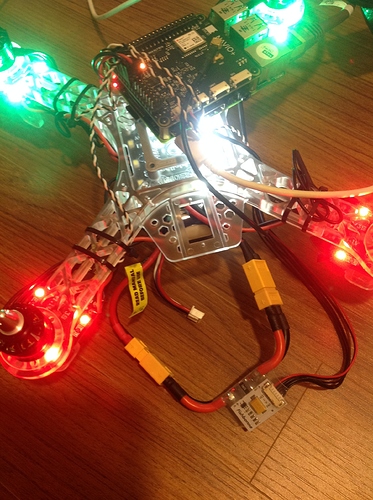 I want to see the motor spinning without RC transmitter and I am STUCK!!!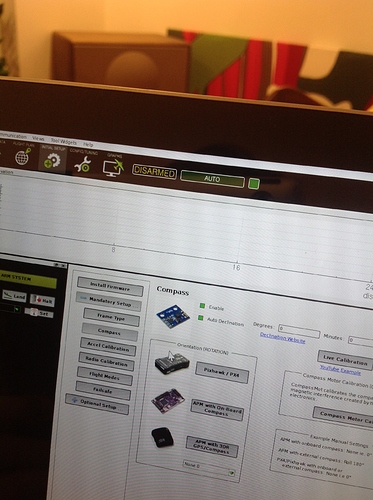 As the picture shown, it has DISARMED message.
Plase help!!