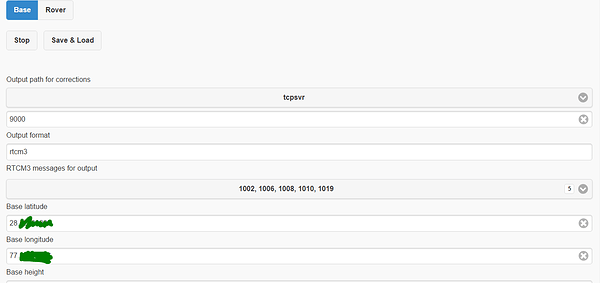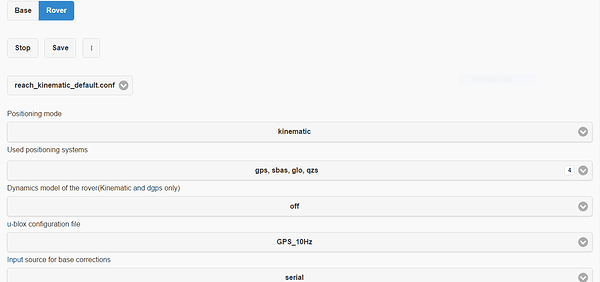 i am trying to set up the RTK for my copter. The attached images are from the base and rover setting that i have read from your docs and set it up accordingly. The logs on the rover can be found and they get updated when i switch it on but i am not getting any logs on the base rtk. The base reach displays "there are currently no logs available".
when i connect them through mission planner, the grey and green/yellow bars can be seen on the graphs.
Any help regarding this would be really appreciated.