Hi, I recently purchased a Navio2 and followed all the setup instructions, but I can't get it to boot on my Raspberry Pi 4 board. I've tried 2 known working Pi 4 boards but got the same results. Thinking I may have gotten a bad Navio2 I borrowed my friends Pi3 and it boots up no problem.
I thought there was an issue with the new Pi 4 rev 1.5 boards? I couldn't find much info on the new 1.5 revision besides from:
HiFiBerry: Raspberry Pi 4 1.5 incompatibilitieshttps://www.hifiberry.com/blog/digi2-pro-raspberry-pi-4-1-5-incompatibilities/
and
YouTube: This Is Why I Might Be Done With Raspberry Pi | Rev 1.5 Bootloader Nonsense
I went ahead and built a new Raspbian image and ran "cat /proc/device-tree/model" and both of my Raspberry Pi 4s come up as Model B Rev 1.4.
This is where my Pi 4 is stopping on the emlid-raspbian-20200922.img:
1.0790151 sdhci-pitfm: SDHCI platform and OF driver helper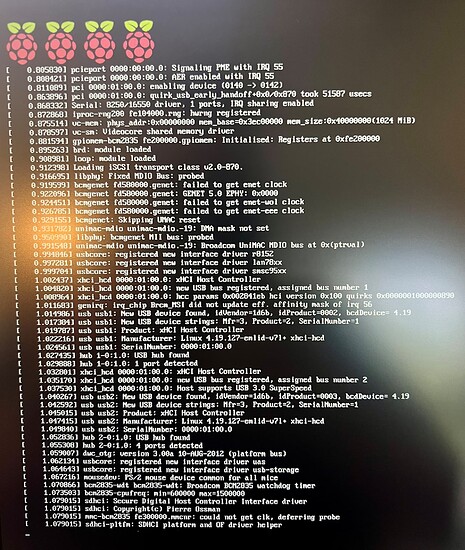 Any help would be appreciated as Pi's are very hard to come by these days and I only have ones that seem to not be compatible.