Hello to everyone
While my Emlid Rech M+ device was working properly, when I suddenly turned on the power, only the power light started to come on and the other lights did not come on.
When I try to flash from the computer, I get the Flash Failed error.
Also the device started to overheat after this error.
What could be the reason?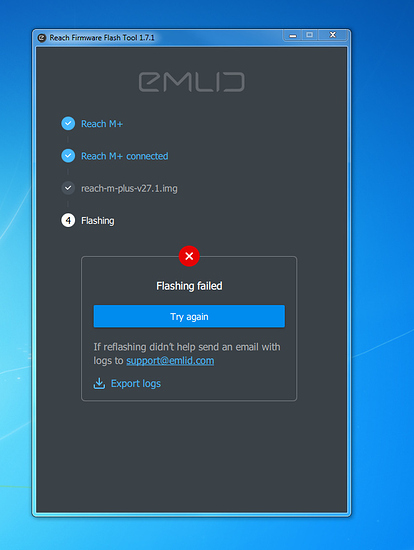 reach-flasher_826b9adf604349c783e15cceadfbb91c_windows-7sp1_31.10.2021_18-50-54.zip
(64.5 KB)