@ldegraaf I've done more digging into the # events > # images behavior.
It appears the camera, the hotshoe electricals, or the M2 is "double tapping" the event/time marks some small percentage of the time.
See image below:

This is a string of three camera trigger events, all of which have been "double tapped".
See closeup below: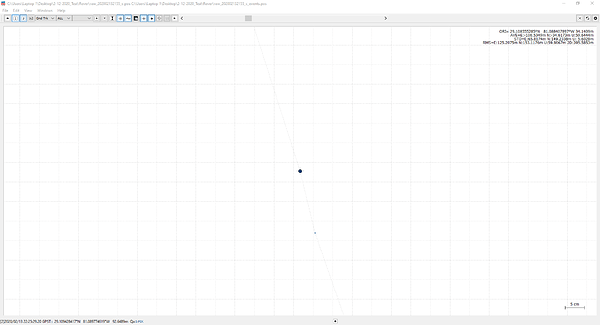 Essentially, when this happens a second event is recorded exactly 0.01 seconds after the (presumably, I hope its causal) real event. So all of my "double taps" are spaced about 15cm from their corresponding real events.
For me in this particual mission, this "double tapping" happened 9 out of 916 times (I have 925 events for 916 images, and have manually verified the number of incidents). That's only 0.98% of the time, but for a "dumb" event-to-image matching process (e.g. event #1 goes to image #1, etc.) a single offset event can be devastating to the dataset, depending on how dependent on geolocation your processing is.
What bugs me additionally is that a 0.01 second delay, from my understanding, shouldn't even be possible - it is described that the uBlox F9T/P only records one event per "epoch", or update for lack of a better term. My M2 is set for 5Hz, which should mean a minimum interval of 200ms, but I'm getting secondary events at a 10ms interval, which is interesting to say the least.
EDIT:
Come to think of it, one possibility that came to mind is the timing of the hotshoe's electrical pulse may be right on the "edge" of an epoch transition, causing two events to be recorded for the same pulse. My "double taps" seem to happen in groups, which may illustrate some sort of "beat frequency" between capture intervals and epoch timing.
That said, I'm not sure that uBlox documentation (Page 53-54) supports this explanation.
Specifically, I have trouble interpreting this statement:
"Only the last rising and falling edge detected between two epochs is reported since the
output rate of the UBX-TIM-TM2 message corresponds to the measurement rate configured
with CFG-RATE-MEAS"
And accompanying illustration: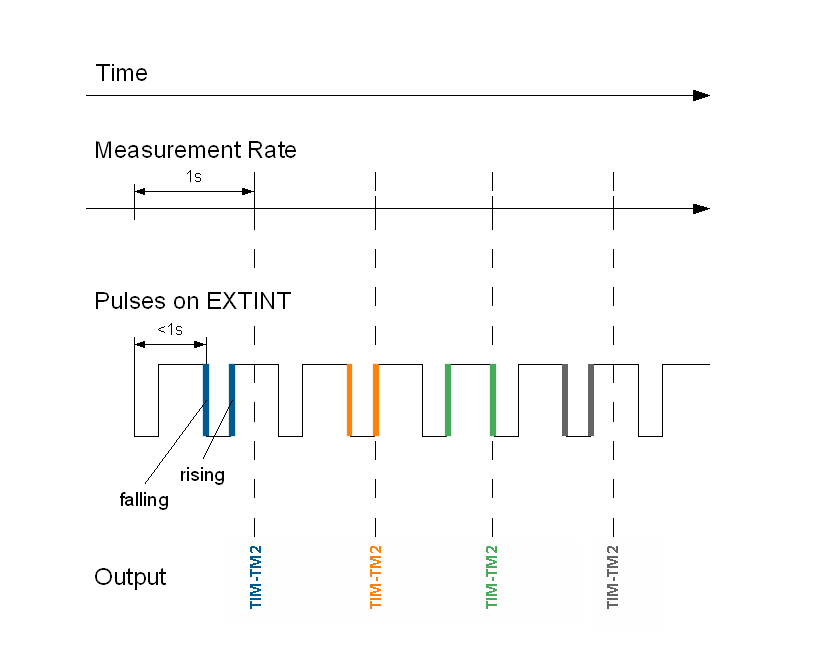 I believe it is simply saying that only the last pair of rising and falling edges - which comprise an "event" - is reported. Previous "events" are ignored within the epoch. If my interpretation is correct, there is the possibility that the falling/rising edge is split at the epoch line, forming the end of the previous epoch's event and the beginning of the next epoch's event. Their diagram shows that both polarities (falling-rising or rising-falling) are accepted.