Hey everyone,
We've recently rolled out some great new changes to the Emlid Caster. With this update, we are significantly expanding the resources available to all of our users. Every user now has 5 mount points generated automatically and waiting for them. We've also added the ability to set up to 10 simultaneous rover connections. The updated user interface allows enabling or disabling and changing the password for every mount point separately.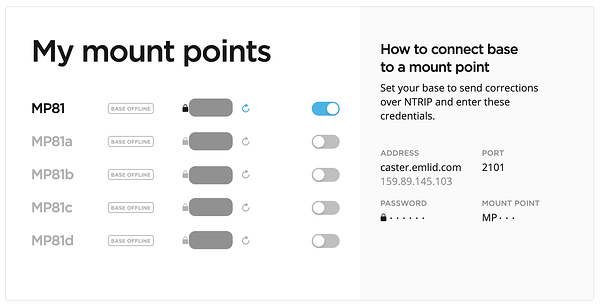 A new section "My rovers" displays the credentials you will need to enter on your rover to connect to any of the mount points. The online/offline status shows how many receivers are currently connected to the correction streams in real-time.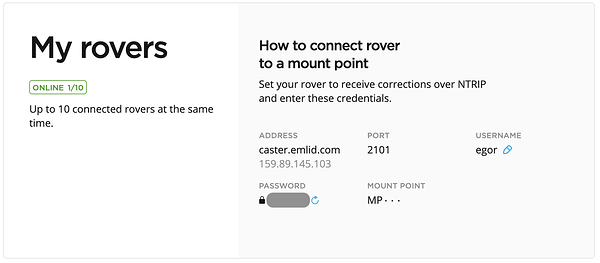 We believe these changes should be great for users who want to set up several base stations or have lots of equipment. It's now easy to have several base stations pre-configured to different mount points.
We hope you enjoy all these changes and use them to the max.