On a job-site I deployed 3 RS2's in a static configuration, however 1 of them simply won't process in RTKpost (QT nor demo.5 b33c) or in EzSurv. Not even as a Single Solution.
It does process when submitted to NRCAN.
I can't see anything obivous wrong. As can be seen below, there are some cycle-slips, but not in an amount that should cause no solution at all?!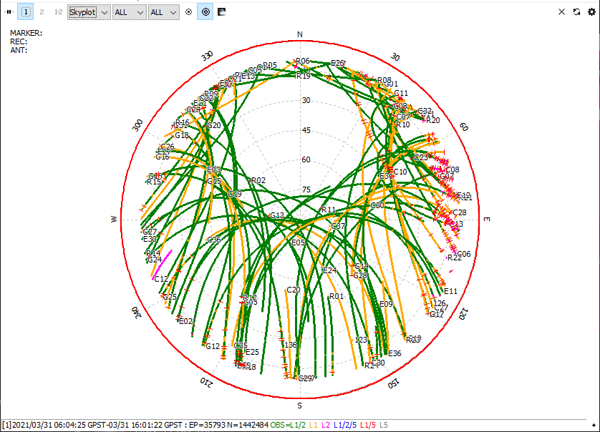 SNR also seems fine.
Files (ubx and rinex+2 different base-files for repro) here:
https://1drv.ms/u/s!AvOJnWRsTa38g8gKnnYVOimrB-o9LQ?e=GOdvqN