I have tried to update from v1.2 to v2 beta and failed. I can downgrade but I am concerned that this is not as stable as it should be.
I am using a windows 10 pro machine with the Intel USB drivers installed from the Edison setup utility v2016.2.007.
I have used the setup utility and I have also tried using flashall with the results showing most of the update fails due to DFU signature failures (dfu_util V0.9) both on upgrading and downgrading.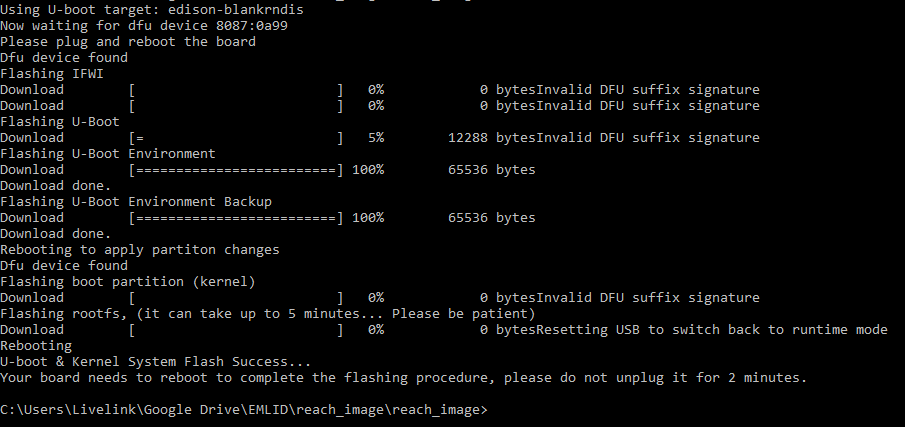 When it is working it shows ReachView v 0.4.9 and Reach 1.2. After upgrading it does not boot beyond the steady purple LED.
Does anyone have any advice?