It is in stock - please buy it at vanavara digital shop.
Thanks.
Hi everybody.
We start mass production of Teokit. Soon it will be available for Preorder with discount)
Quality of SNR is the best!
Please see screenshots: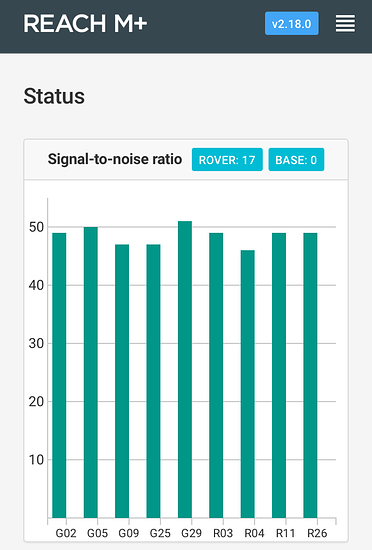 This test setup was:
Teoboard Rev.C
AShot Rev.E
Spiral Antenna TopGNSS AN-301
Emlid Reach M+
Let's wait and see videos and manual of how easy it is to install your solution in the drone.
Yep, photo manual is preparing now. Video will later.
While we are waiting for parts for mass production, our Teokit fly every day.
You can see OBS file from Reach M+ and Teoboard Rev.C with Spiral antenna on our DJI Phantom 4 adv Teodrone.
For precision Timemarks we use AShot board of course )
OBS_sample_Teoboard_rev_C.zip (1.0 MB)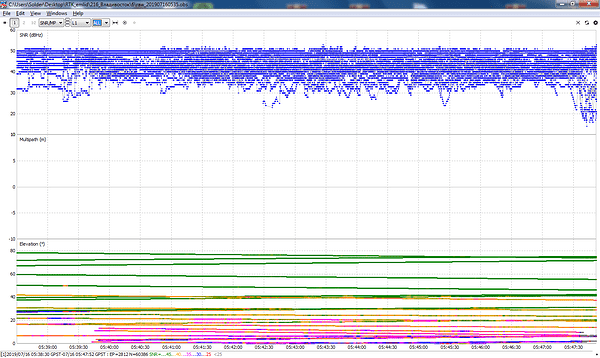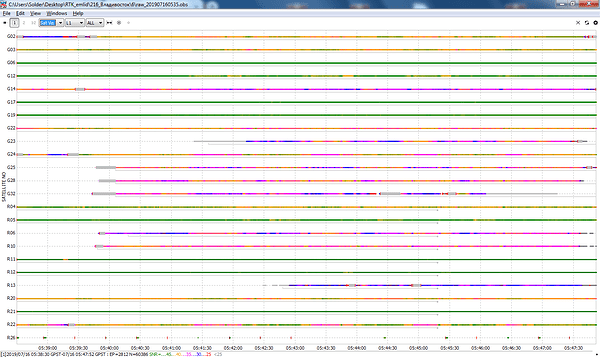 Hi, Could you tell us what spiral antenna do you use?
Hi, we tested well many antennas.
The best value are 2 antennas:
Both they are L1 and the same parts inside.
The same SNR results.
BT-560D is promotion price now on Aliexpress.
I previously purchased a BT-560 (no D). Do you know of any reason why it should not work and what the difference is? I have not been able to find the time to get everything together, but am trying to gain understanding so I know what to expect.
hi, I will make test of BT-560 after 3 weeks.
But I think (I tested another L1|L2 antennas), the result will less for 3-4 db from BT-560D (L1 antenna).
Interesting thread and getting excited about the Teo alternative. I am curious how the Teokit (and the dji rtk) deal with ground plane as there does not seem to be one.
And being located in the center, adjusting for tilt - angle of attack at varying speeds not being over the camera.
Also when registering a GCP on the ground as the first (or last ) photo, should the phantom be tilted over? BTW I use Propellers 'Aeropoints'.
Thanks
Hi, thanks!
We use Spiral antenna, and it does not need ground plane.
To calculate antenna offset when copter is tilted we use Teobox - free software.
Thanks for clearing that up. Where can I find documentation on the Teoxxx products?
Soon manuals and docs will available on Teokit.com
Hi, sorry for delay. We work hard and made a lot of flights and test…
Please see our English language manual for installation Teokit to DJI Phantom 4 adv | pro: Teokit.com/manual
It is not hard to install. The installation process takes 2 hours. But an inexperienced user can spend about 5 hours on this.
Any question you can ask me here or in Telegram (@lidaru).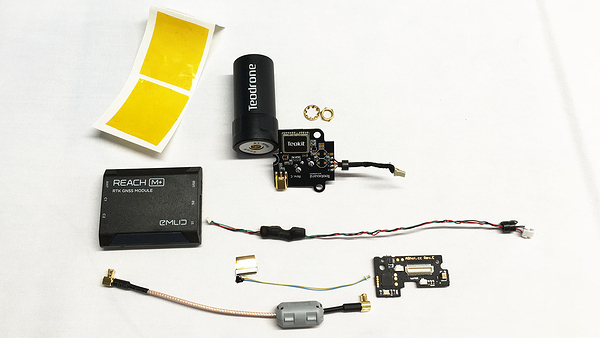 I'm very interested in the Teokit. Has anyone dropped the dollars yet…Better yet, tested it and ok with the workflow (super important imho - need a manual for that @VanavaraDigital )???
Thanks
Hi, in Russia there are a lot of customers who use Teodrone.ru - this is drone, which made with Teokit.
They are very pleased with Teodrone (Teokit).
Manual for Teokit is here: teokit.com/manual